Brake Service at Mercedes-Benz of Winston Salem
Have you noticed some grinding or screeching noises when you hit the brakes recently? It might be mean your brakes are in need of repair. From brake pad replacement to rotor repair and brake fluid flushing, there are a host of brake-related repairs that drivers may want to consider. If left untreated, your vehicle can suffer from long-term damage that may end up costing excessive amounts of money to fix. Get ahead of the problem, bring your vehicle to the Mercedes-Benz of Winston Salem service team!
Brake Repair Frequency
Brake repair frequency depends on a number of factors, so there's no set time for drivers to get brake pads replaced. Factors include driving habits, driving conditions/ environment, and brake pad hardness. 'Driving habits' refers to the type of driver you are. Whether you stop abruptly, slowly, or tend to coast and then brake. The gentler you are with your braking, the slower your brake pads tend to wear down. 'Driving conditions/ environment' refers to the setting that you most often drive in - city, rural, highway, etc. The more braking required, the faster your brake pads will degrade. For instance, if you do a great deal of city driving, drivers can expect their brake pads to wear down quicker than in a rural setting (stop-and-go traffic). 'Brake pad hardness' refers to the materials that your brake pads are made of. Performance vehicle drivers often have harder brake pads, as they must be tough to deal with the higher temperature wheels. Conversely, urban, casual drivers will likely have soft brake pads that active at lower speeds (require less heat to active). With all that said, brakes tend to require servicing every 25,000 - 70,000 miles.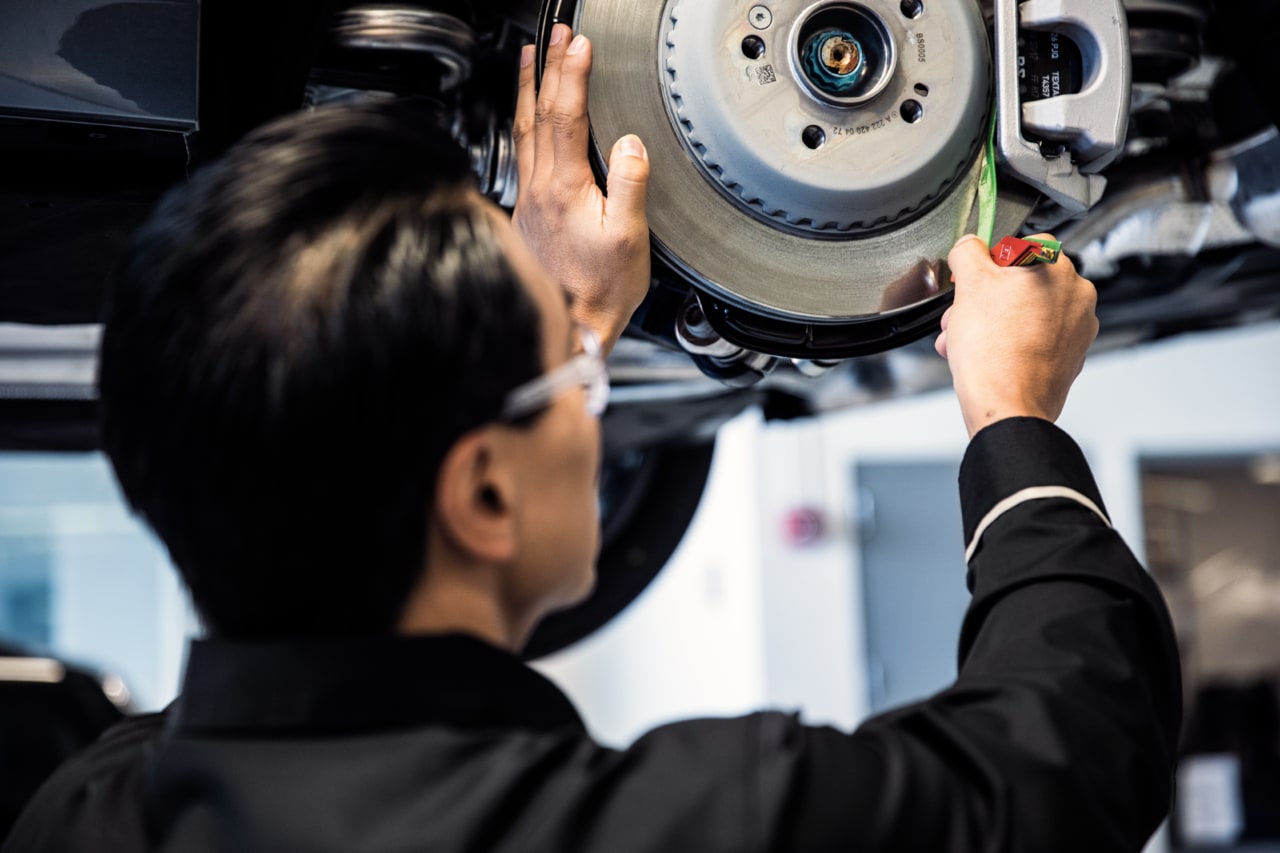 Hours
Monday

7:30 am - 6:00 pm

Tuesday

7:30 am - 6:00 pm

Wednesday

7:30 am - 6:00 pm

Thursday

7:30 am - 6:00 pm

Friday

7:30 am - 6:00 pm

Saturday

10:00 am - 4:00 pm

Sunday

Closed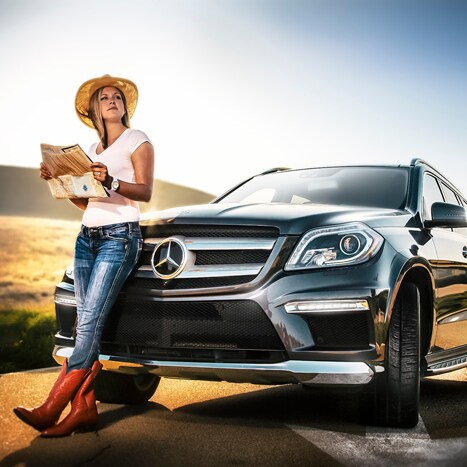 Telltale Signs of poor brake Health
Grinding or squealing noise when you hit the brakes
Vibration through brake pedals (when you hit the brakes)
Pulling towards one side when you hit the brakes
Poor responsiveness (squishy brakes) when you hit the brakes
Schedule an Inspection or Brake Service Appointment today!
Drivers have a few options when it comes to scheduling a service appointment at Mercedes-Benz of Winston Salem. Drivers can utilize our handy online service center page, call, or stop by our dealership! We're all about convenience, choose Mercedes-Benz of Greensboro for all your brake repair and service needs!